Guided by Principle
School improvement is complex, but our Theory of Change provides a framework for moving through the process. If we're going to change student outcomes, we'll need to adjust their learning experiences, as well as the practices that adults use in the classroom. Professional Learning In Your Inbox provides leaders with right-sized learning sessions that can drive growth throughout the year.

Ongoing, Job-embedded Professional Learning
The modular design of Professional Learning in Your Inbox sessions maximizes user friendliness, saving you time to focus on what matters most: the actions and conversations that will directly impact instruction.
Modules are available for each of our Power 12 Instructional strategies.
Each session includes:
A brief video outlining the what and why of each strategy, as well as supplemental resources
Guidelines for facilitating post-learning discussions
Tools for monitoring implementation of the targeted practice
Guidelines for facilitating a post-implementation discussion Equipped with these tools, leaders have all they need to support the continued implementation of high-quality, evidence-based instructional strategies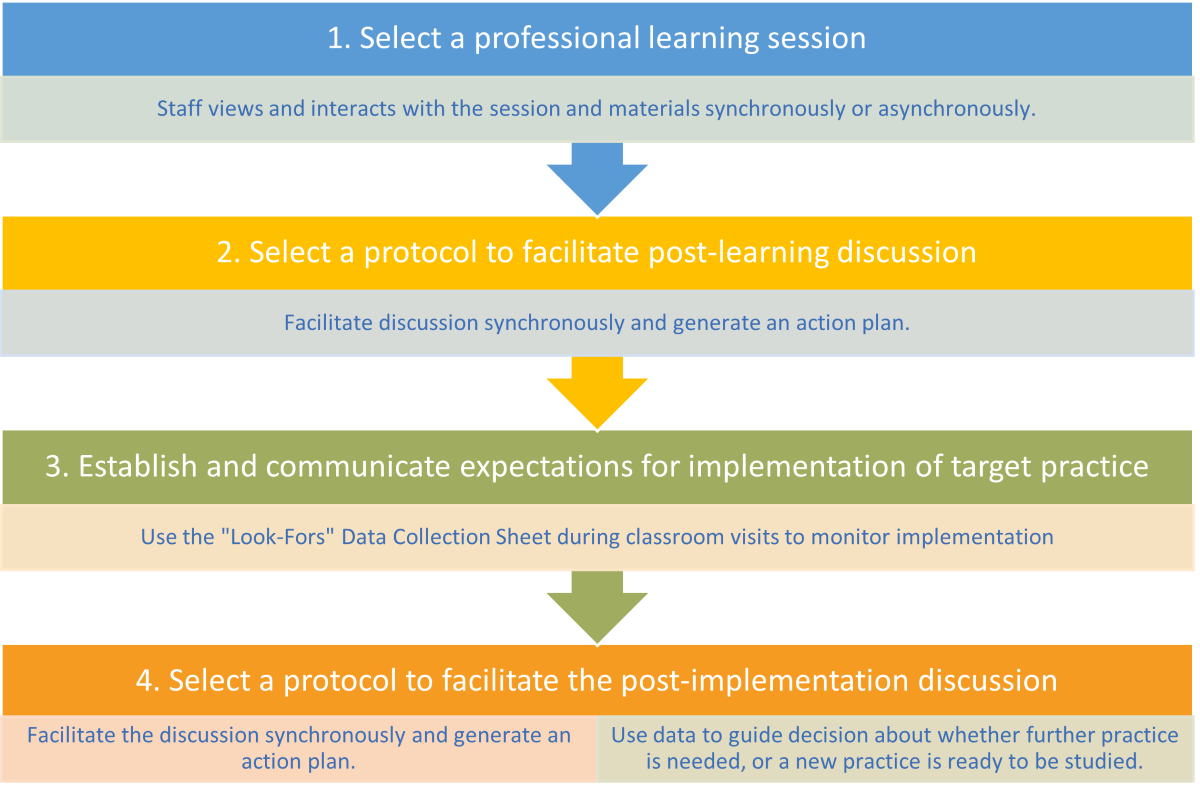 Let's Get Started
Ready to support your team's professional growth? Please contact Anissa Collins, Director of Instruction.