Guided by Principle
School improvement is complex, but our Theory of Change provides a framework for moving through the process. A Curriculum and Instruction Quality Audit provides detailed measures about each element of the Theory of Change, empowering you with all of the data you need to prioritize school improvement efforts.

Lots of Data. Lots of Support.
A full Curriculum and Instruction Quality Audit is composed of the following services:
Interviews with leadership and teaching staff to gain qualitative perception data
A district self-assessment to uncover key elements of effective practices
A completion and quality review of written curricular materials
Student Outcomes Reporting
Student and Teacher Surveys
Classroom Visit Protocol: System Snapshot
Individually, these activities provide rich and detailed data about how stakeholder experiences in a system. Together, they provide an in-depth view of the work that teachers and leaders engage in as they work to improve student outcomes. At every step in the process, our team works with you to identify trends and generate possible action steps to guide school improvement.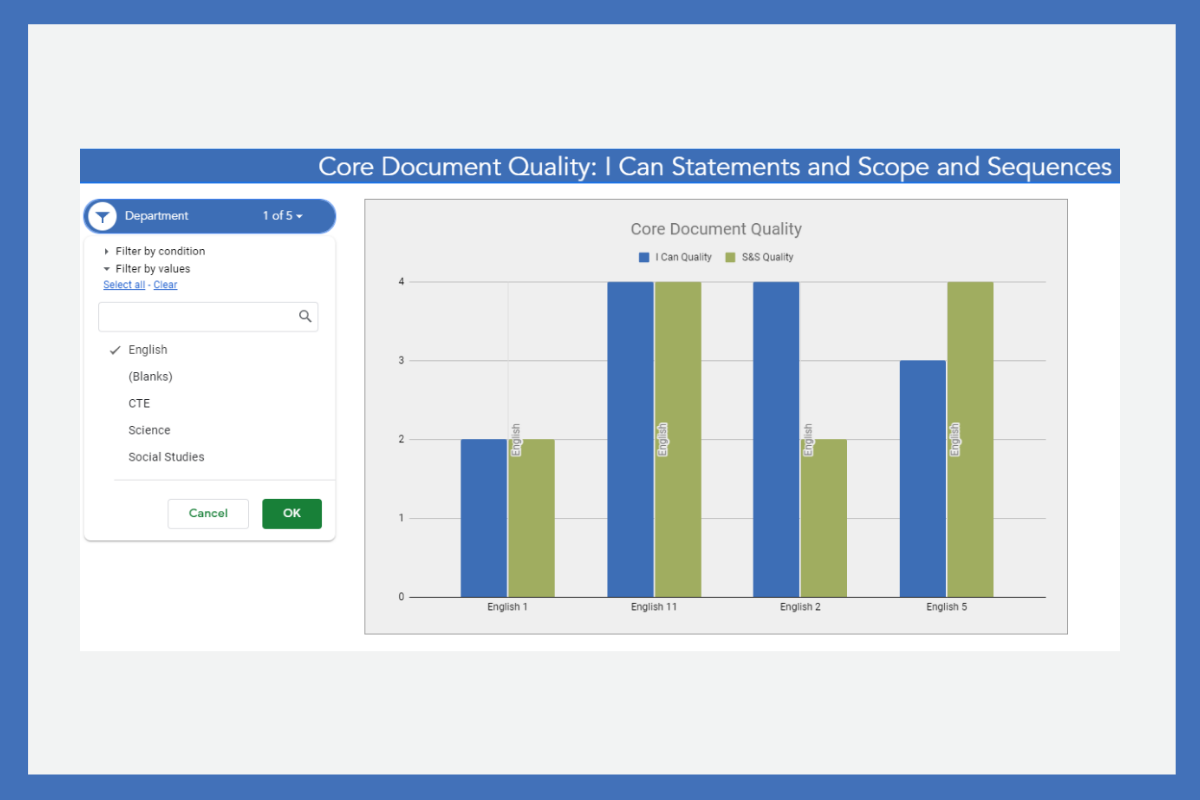 Let's Get Started
To schedule a consultation and begin outlining your Curriculum and Instructional Quality audit, contact Anissa Collins, Director of Instruction.