Guided by Principle
School improvement is complex, but our Theory of Change provides a framework for moving forward. If we're going to change student outcomes, we need to refine their learning experiences. The best way to do that is by examining the practices that adults use in the classroom. Our Every Classroom, Every Day process supports educators in designing engaging, aligned, and rigorous instruction across the system.

Roadmap for Success
Evidence for ESSA rates our Every Classroom, Every Day program as a "Strong" approach to Math instruction, and as a "Promising" approach to English/Language arts instruction.
Rather than offering a pre-packaged curriculum, our Instructional Supports team guides teachers and system leaders through an intensive process designed to help teachers identify what's most essential for students to know, and strategies for assessing the same.
In general, partners commit to a three-year implementation, in order to build the foundation that will sustain the work through the inevitable changes that happen within a system.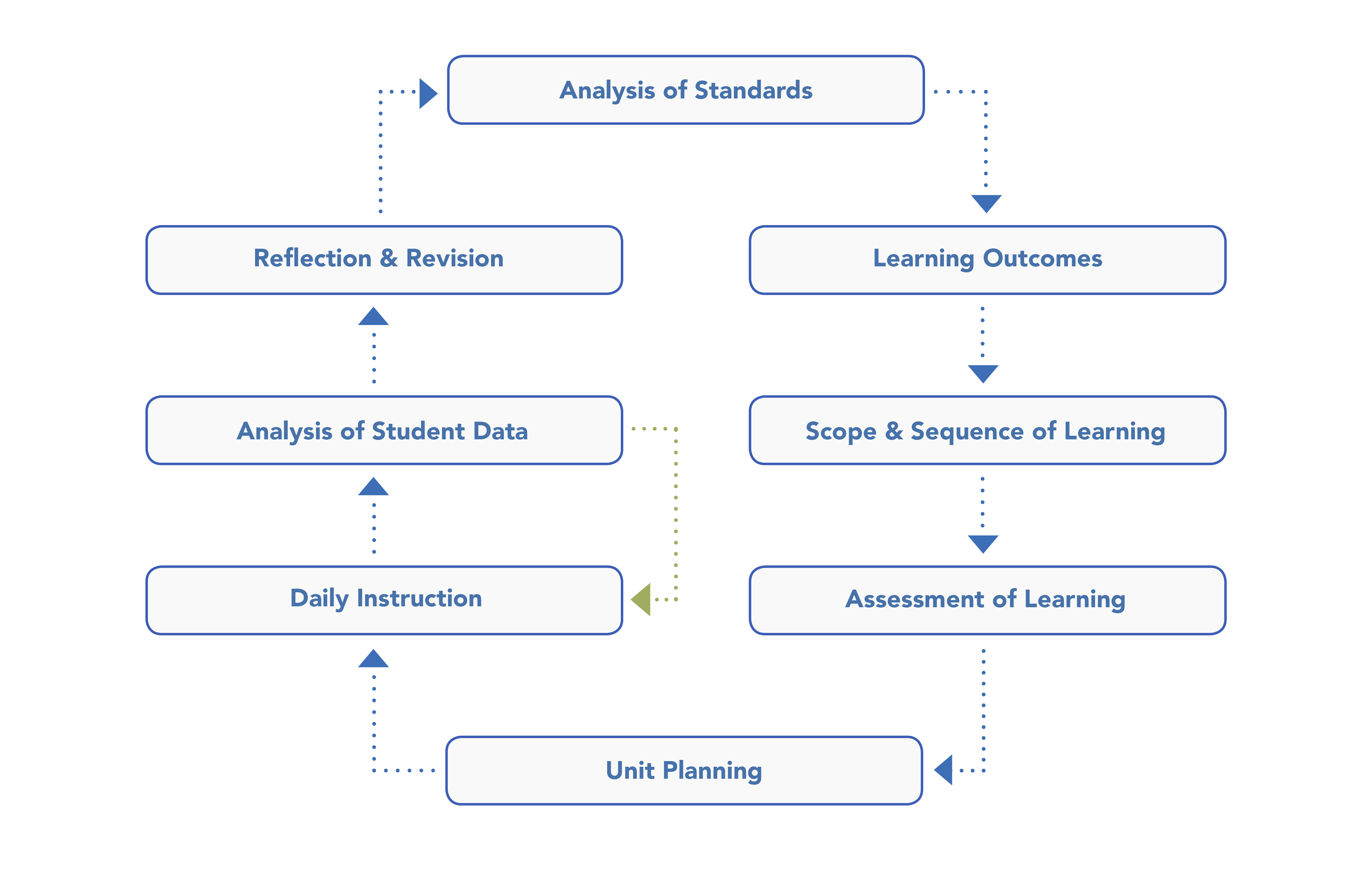 ---
Typical Curricular Refinement Activities
| Year | Summer Institute | On-Site Supports | Remote Supports |
| --- | --- | --- | --- |
| 1 | Three Days: Kick off the program, and provide time for teachers to immediately dig into the content that matters most for the upcoming school year. | Four Site Visits: Our team visits your site to further guide curriculum refinement, provide pedagogy-focused professional learning, and engage teachers and leaders in job-embedded coaching. | Ongoing: We're only ever a phone call, text, or email away. We provide multiple points of contact to support leaders and teachers at each step through the process. We regularly offer exclusive asynchronous professional learning opportunities to our partners. |
| 2 | Three Days: We guide staff through reflecting on (and refining) the work done in the previous year, while also preparing to hit the ground running in the next year. | Three Site Visits: We offer the same quality of support, but begin phasing out our on-the-ground support as teachers and leaders take more ownership over the work. | Ongoing: Even though we're not on site, we're always on-line. We consistently connect with our partners in a variety of ways between visits. Supports include video coaching, check-in calls, and feedback on curriculum work. |
| 3 | Three Days: We continue supporting teachers through refining previous work, and planning ahead. | Two Site Visits: We continue reducing our on-site presence as teams become more fluent and automatic with the work. | Ongoing: These don't change – we love connecting with our partners whenever we can! |
---
Let's Get Started
Every Classroom, Every Day is a process that yields lasting impacts for a school system. Whether you are beginning or refining your curriculum work, we customize supports to meet your needs. To schedule a consultation to explore options for implementing ECED in your district, contact Anissa Collins, Director of Instruction.