Guided by Principle
School improvement is complex, but our Theory of Change provides a framework for moving through the process.
Student Surveys give us access to students' thinking about their own motivations, their perceptions of safety, and how they view their relationships with adults. When we work to refine those student learning experiences, students are more likely to achieve academic success.
Teacher Surveys tell us more about how teachers perceive the quality of the supports available to them. When teachers report better experiences, they are more likely to have a positive impact on student outcomes.

Better student experiences mean better student outcomes
In a 15-minute survey, students respond to prompts asking about:
Interpersonal Supports

Supports from teachers
Teachers' high and clear expectations
Relationships with teachers and other caring adults

Personal Resources

Sense of belonging at school
Academic confidence
Academic motivational orientation

Academic engagement
College readiness
Safety in school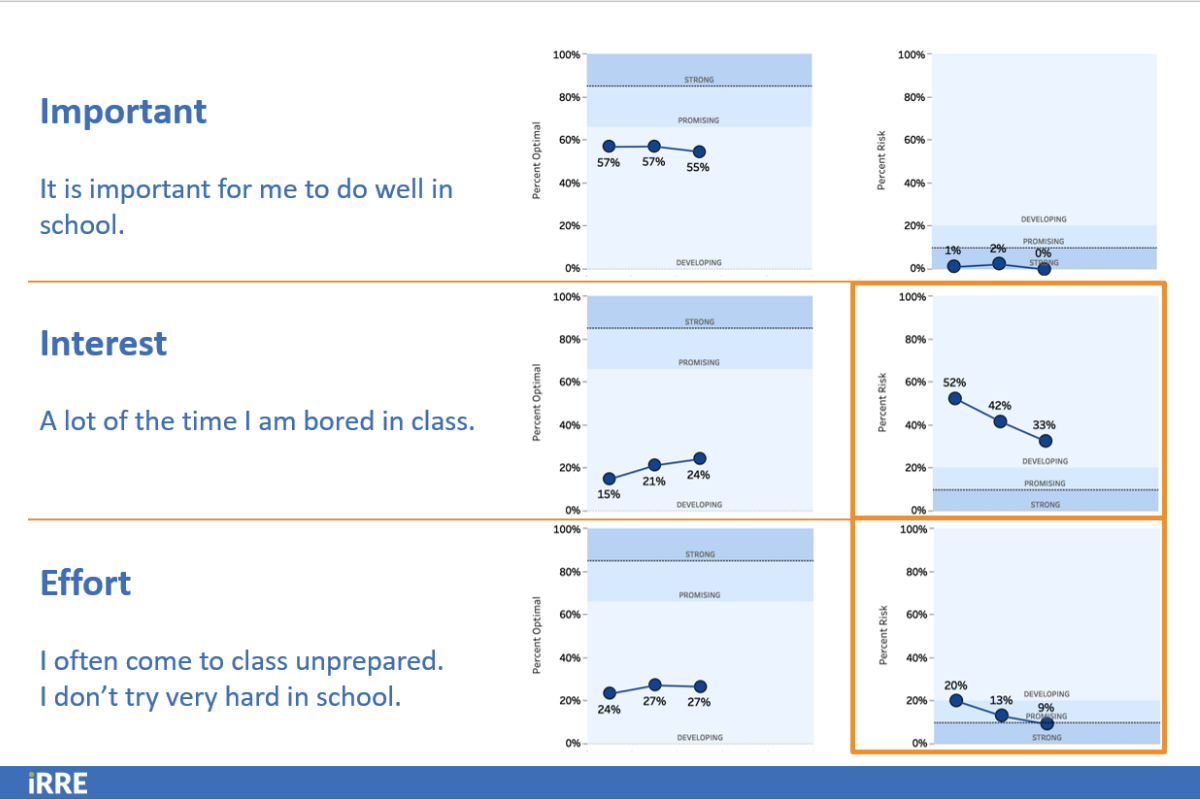 ---
When teachers report better experiences, they create better student experiences.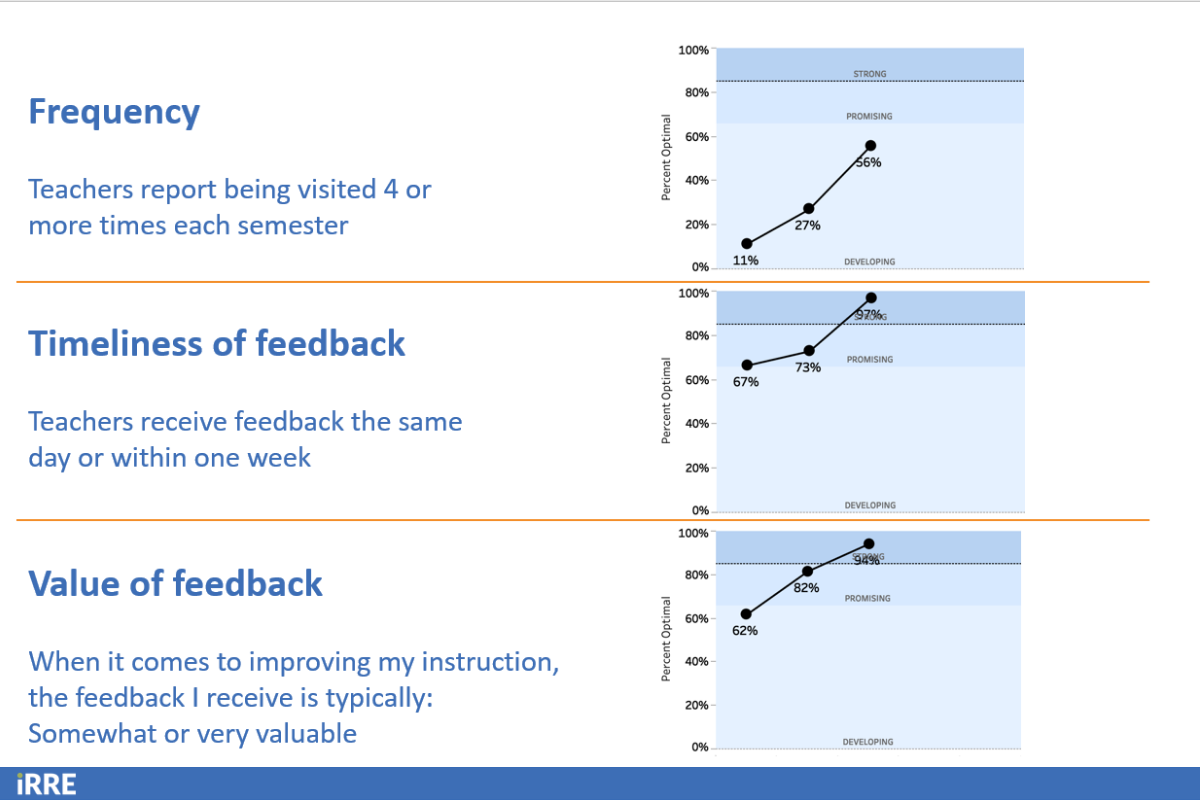 In a 15-minute survey, teachers respond to prompts asking about:
Supports for educators

Classroom visits
Targeted academic supports
Interim assessments of academic progress

Teachers' engagement and confidence
Conditions for Success

Focus
Coherence
Commitment
Data-Guided decision-making
Collective responsibility
Let's Get Started
To explore options for getting started with surveys in your district, contact Steve Amstutz, Director of Measuring What Matters.